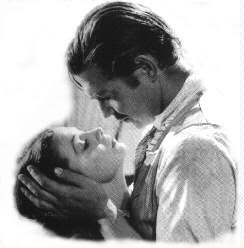 There's a somebody I'm longing to see: I hope that he Turns out to be...Someone who'll watch over me.I'm a little lamb who's lost in the wood...I know I could..Always be good..To one who'll watch over me....


Familiar? this famous song gives me the pseudo-nostalgic, wishful thinking mood. I don't know why i'm such a sucker for that feeling. Maybe, i want to fall in love all over again. I've forgotten the feeling of having kilig moments, non-stop pretentious denials of "not being in love" when deep inside i know i am. I miss the adventure of guessing if the person likes you, what to do next, waking up early in the morning and planning the day ahead with him...waiting for his phonecall...and pretending not to care if ever he does... all of a sudden, im confused...i have a boyfriend naman, how come i want to fall in love again? (and not necessarily with him?!)

Maybe this is a sign that my long-time-serious-used-to-be-fun relationship is kinda on the rocks right now..seems like we're not eager to see each other anymore, we don't surprise each other anymore and we rarely have kilig moments...i'm confused. i know i love him, but why do i get this feeling of wanting to be single again? but if i'm single naman, i know there will be so many moments that i'm gonna die of misery coz i'm not with him...ang labo. i really can't understand myself. All i know is that, the only thing that's stopping me from looking for somebody else is the fact that i know i'm gonna hurt him if ever he finds out. and i can't bear that. i don't want to ever see him sad, more so, me, being the cause of the despair.

pero still the dilemma is stuck in my head.....whenever i hear kilig love songs, or watch romatic movies, there's still this thought in my head na i'm gonna have moments like those with my prince charming. (not necessarily my bf) parang somebody better will come along...i guess i'm just a sucker for love. i guess i'm not satisfied with the way he's treating me...i can't blame him din naman coz its his clerkship...pero what if, he finishes off with clerkship, will he change kaya? i just hope he does, before i decide to let go of him...