Bathrooms!
i love bathrooms (especially if they're really nice)
but i hate ust washrooms. ewwwwwww!
i think if im gonna have a place of my own...i mean own house talaga (no roooooomies)
this would be the nicest room!
its a haven of release ;p
here's one nice design that i really like for my own place :) take a peek!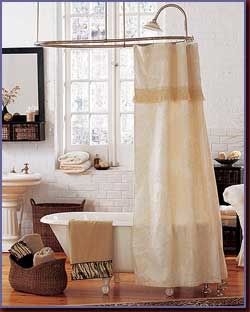 nice huh?! there's a combination of nostalgia and modern look :) cute noh... anyways, is sooooooooo dreamy today even if i had a bad start. hehehe :)
anyways, what do u think?!